Freddie Long in conversation with Chapter Z
Chapter Z gets familiar with Freddie Long
[nectar_single_testimonial testimonial_style="bold" color="Default" quote="Even though I've missed hanging with mates and that, I've actually enjoyed it. I've enjoyed having the time to myself. It's allowed me to open up and creatively tap into different emotions of myself."]
Freddie Long, like so many others, spent his teenage years privately writing and recording songs in his bedroom while feeding his appetite for live performance at karaoke nights and friend's birthdays. When his friends convinced him to start putting performances on social media, thousands of people around the world began to take notice.
His work explores themes of love, romance, and heartbreak whilst his signature vocal ability, which has a gravelly undertone, makes you feel like you have known his voice your whole life. A true marker of talent, he is the epitome of the millennial generation that is being torn from the harsh realities of the modern world whilst finding empty solace in the dark side of social media, partying and searching for something more.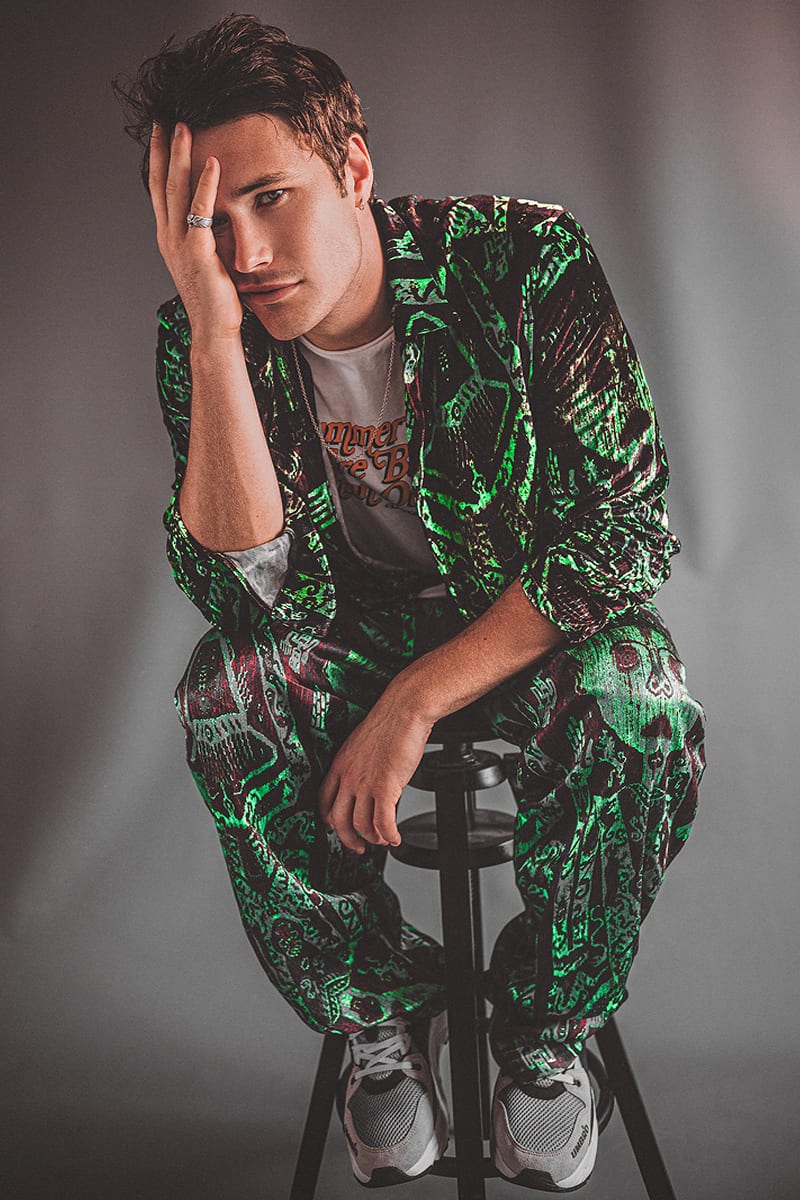 Photo by James O'Doherty, Grooming by Shamirah Sairally
Shirt and trousers by Edward Crutchley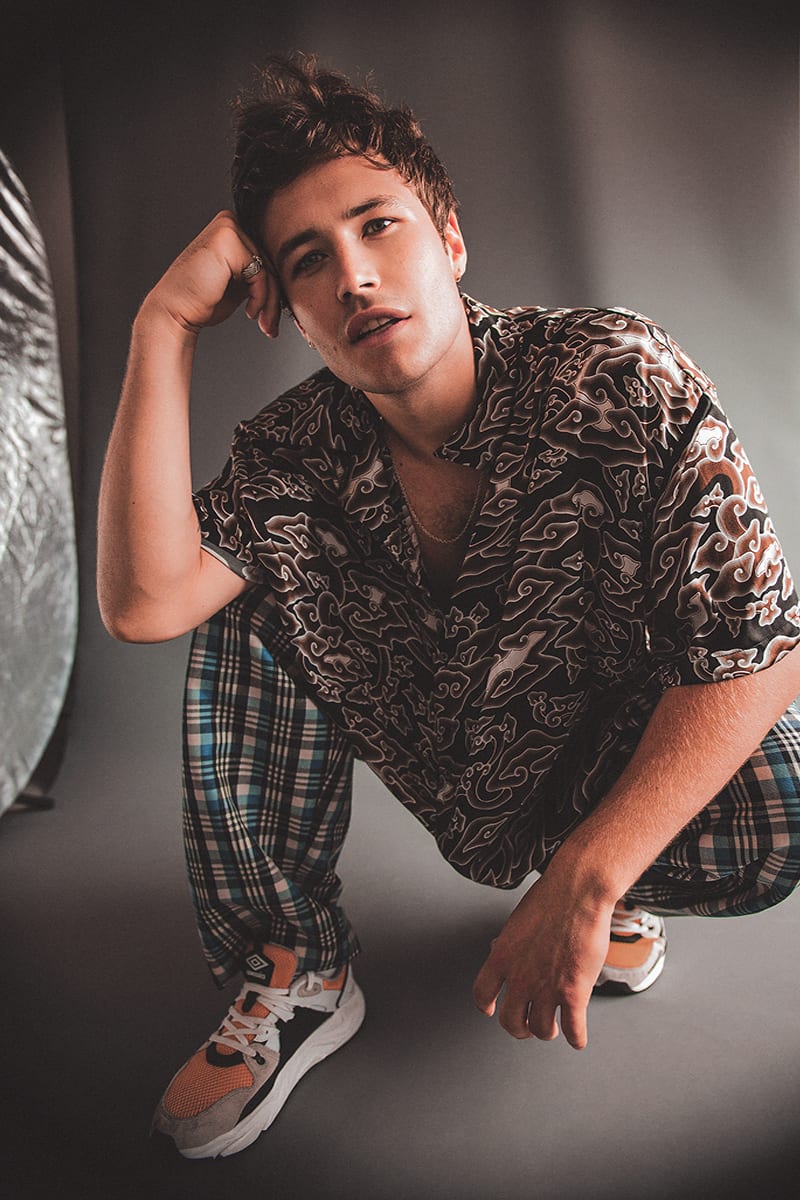 Photo by James O'Doherty, Make-Up by Shamirah Sairally
Shirt and Trousers by Edward Crutchley
Sneakers by Umbro
Z: In "These Darker Days" you explore feelings of self-doubt and depression which is something many of us struggle with. What do you do when you're feeling low to help bring your head back above water and do you have any advice for people currently struggling with self-doubt and/or depression? 
Freddie: I find myself in these situations a fair bit. One thing that massively helps me is getting out and keeping active, whether that's a walk outside, workout, meeting friends. I learnt that sometimes I need to switch off and these really help me do so, which has an overall impact on my state. 
Z: Your song 'Facedown' is a stripped down, raw reflection that you recorded during lockdown. What have you reflected on or discovered about yourself as a person and as an artist throughout lockdown? 
Freddie: I've been quite surprised. Even though I've missed hanging with mates and that, I've actually enjoyed it. I've enjoyed having the time to myself. It's allowed me to open up and creatively tap into different emotions of myself. 
Z: Many creatives have faced many obstacles when trying to work and create during lockdown and many have had to think outside of the box to accomplish their projects. How have you found it creating music during lockdown and did you have any obstacles you had to overcome? 
Freddie: It was definitely hard at the start. I found there was a lot of pressure to create, because I had time. I would see things like 'some amazing music is going to come out of this' and that was tough, but after a while I shut that out and worked on what I enjoy doing, which is creating. I bought a very cheap green sheet from ebay and started a European tour across 5 countries in my bedroom. It was a joke and I loved it.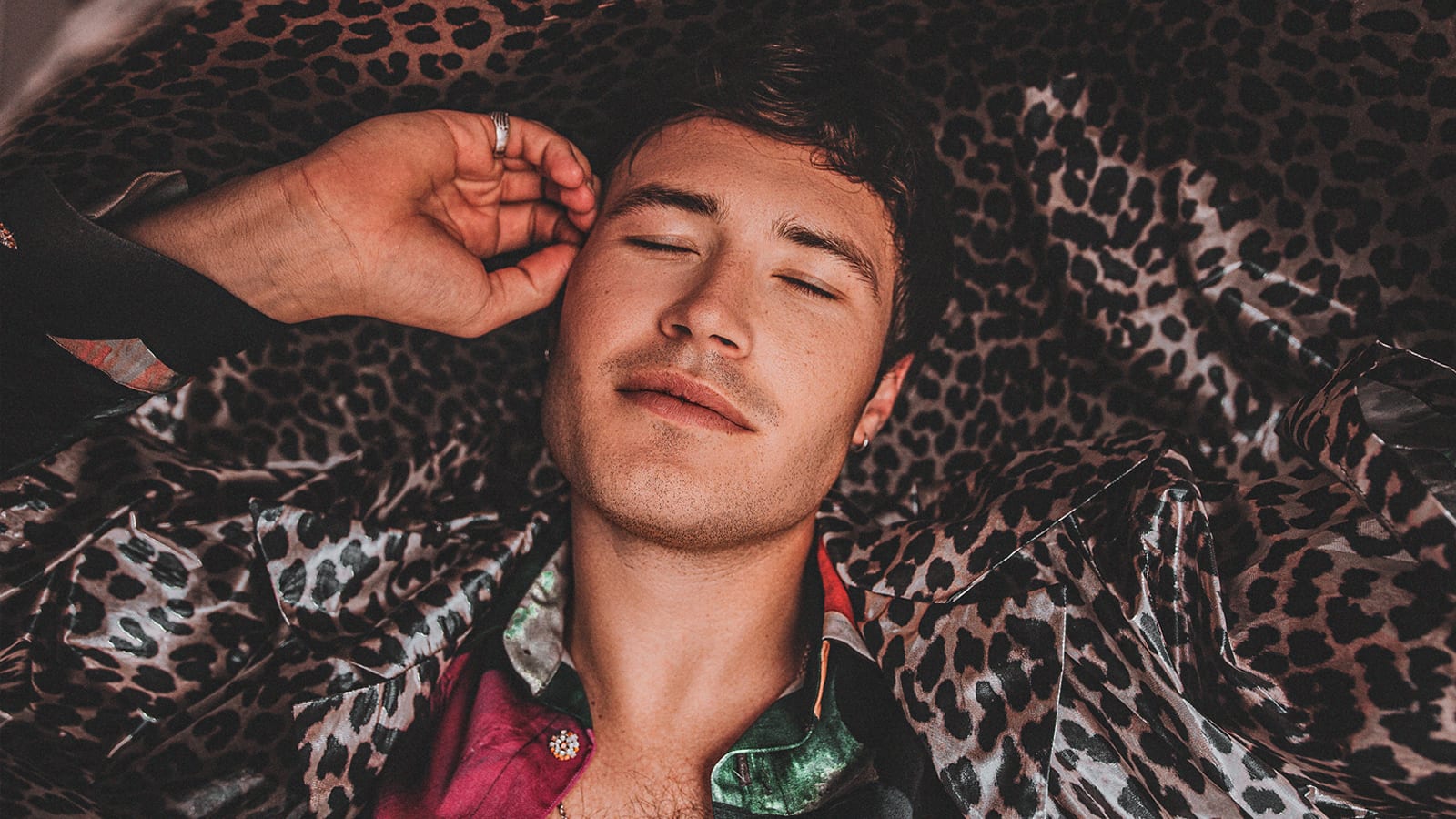 Photo by James O'Doherty, Make-Up by Shamirah Sairally. Both shirts by Edward Crutchley
Z: Love and romance seem to be recurring themes within your work. What does the perfect date look like to you? 
Freddie: Pizza and beer, followed by more beer. 
Z: You've previously performed at festivals such as The Great Escape and Sundown. What do you miss the most about being on the road and what would you never be caught without whilst touring? 
Freddie: EVERYTHING. The energy and the feeling of performing live is something else. I can't wait to get back out. Something I bring everywhere is probably ketchup.. I love it. 
Z: What's next for Freddie? Is there anything exciting we can look forward to over the coming months? 
Freddie: I'm currently working on my next single called The Nowhere Times. This is my most personal release to date so i'm very excited to share this project. It will be released around late October. 
Z: This issue of Chapter Z explores the idea of home and what it means to us. Where do you feel most at home when creating and why? 
Freddie: An environment that I feel comfortable in. Good energy and good people. For me, it's all about that. Creating can't be focused and I find it happens best when I'm not thinking too much into it.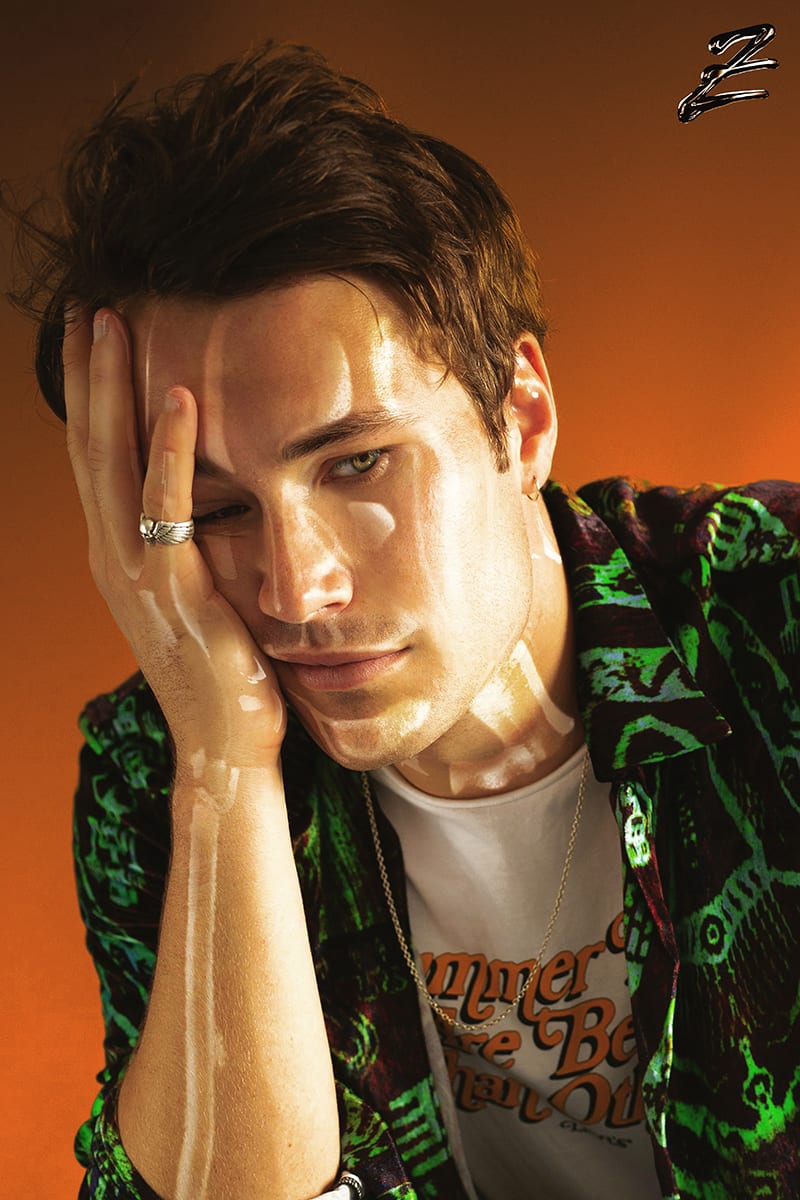 Original photo by James O'Doherty // Chapter Z Portrait by David Oldenburg